Filming and Accreditations for the Bull Ring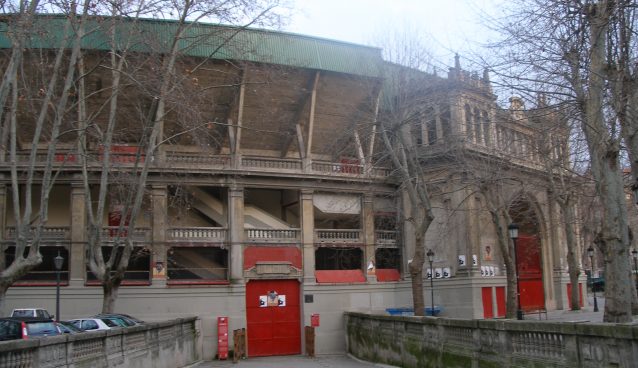 Events celebrated inside the bull ring of Pamplona are not managed by the Town Hall, but it is still necessary to obtain accreditations to be present as journalists.
BULLFIGHTS
Image rights for the Fair of the Bull belong to Canal+, and no other entity or individual can take professional video camereas into the bullfights for filming. The "burladero" (barrier behind which the bullfighters protect themselves) number 24 is availabe for photography, but it is necessry to obtain accreditations in the time frame set by the Casa Misericordia, from May until June 17. These accreditations can be applied for at plazatoros@casamisericordiapamplona.com.
FREE FESTIVALS (on the weekends)
At the weekends, therre are various, free shows, taking place after the heifers have been returned to the corrals following the bullfights. These spectacles can be filmed. Questions may be directed to Jesús Macua through the International Press Office (OIP)
HEIFERS
As in the case of the bullfights, rights of filming have been acquired by a television station – TVE so you may not tape a single minute of the show. For the cession of images, it is necessary to contact the department of production of this television channel in Madrid.
CORRALS AT THE GAS
In order to film bulls from the different bull ranches in the Gas corrals, you must contact the Casa Misericordía. (plazatoros@casamisericordiapamplona.com). Once permission has been granted you may film the animals from the upper part of the corrals from 9:45 to 10:45 in the morning and from 13:30 to 15:30 and from 20:30 in the evening to 21:30.

The Casa Misericordia would like to remind you that it is not permitted to remain in the corrals during the inspection and weighing of the bulls by the authorities. At all times, the orders of the foremen of the bull ranches or others in charge must be obeyed.