Category Archives:
Reporting the Fiesta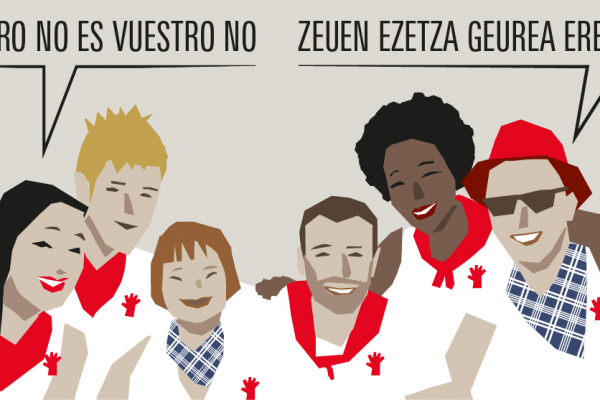 Practical Recommendations for addressing in a just way crimes of sexual violence
The Town Hall has published a "Basic Guide for Sanfermines". Its goal is to help explain or show different aspects of the fiesta. The guide contains the hours, days, etc that events take place.
In this guide, a special emphasis has been made to underline the important role played by journalists in showing the world that Sanfermines is not a place to come to just to party and where anything and everything is allowed. Women are to be shown special respect and are to be portrayed as equals and tolerance is greatly encouraged. The city would like its fiesta to be written about or photographed as a safe and equal place to enjoy for both women and men.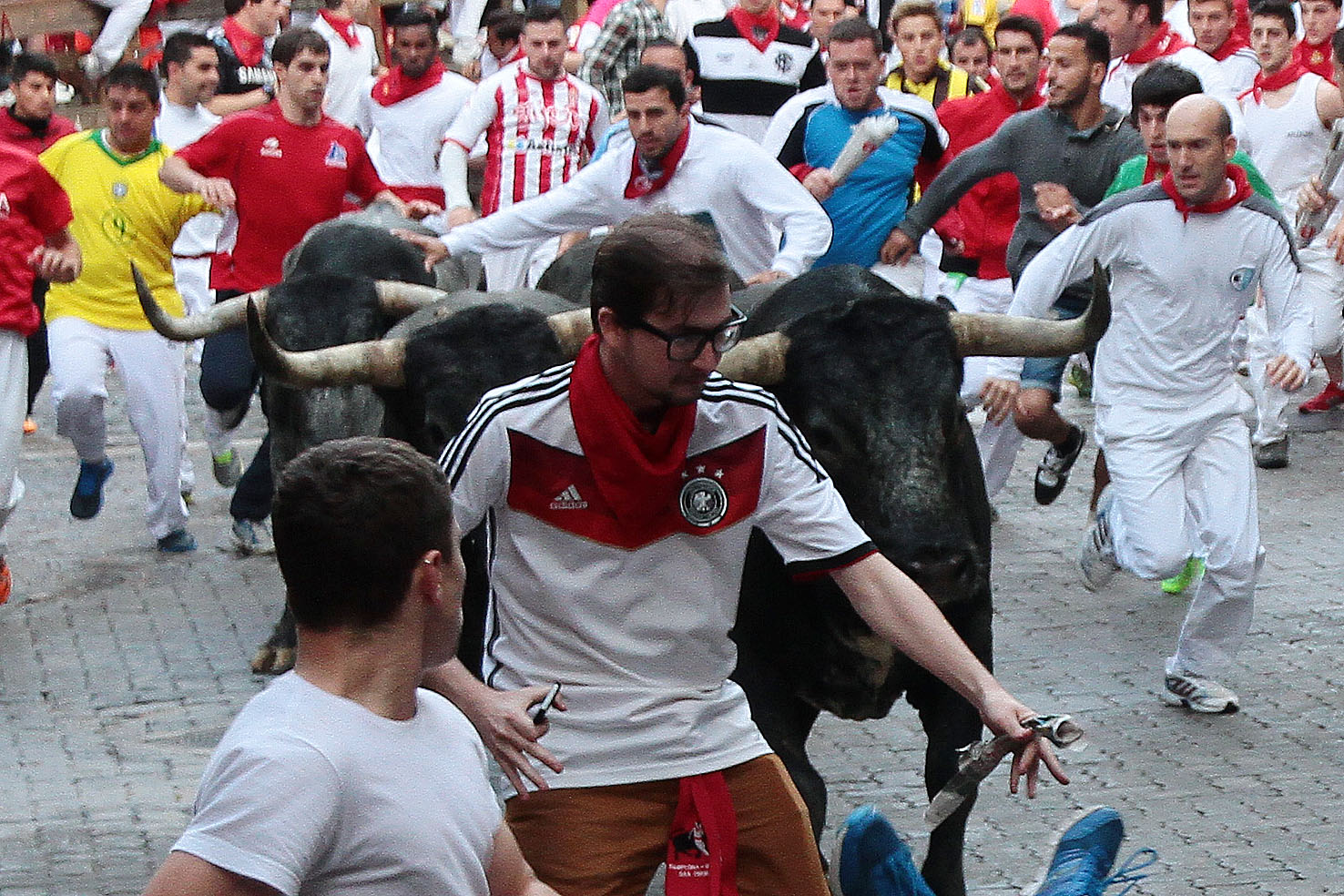 El encierro surge por la necesidad de trasladar a los toros que serán lidiados por la tarde en la plaza, desde los corrales de Santo Domingo hasta el coso taurino.
El Encierro en el que los mozos corren delante de los toros no surgió tal y como lo conocemos ahora. Inicialmente y a principios del siglo XIX, los animales eran conducidos por un grupo de caballistas. Conforme los años avanzaban, se unieron carniceros, en su mayoría, y a finales del siglo XIX la manada ya fue conducida por corredores. A partir de este momento, el encierro se convirtió en el acto más importante de las fiestas.