A toast for different fiestas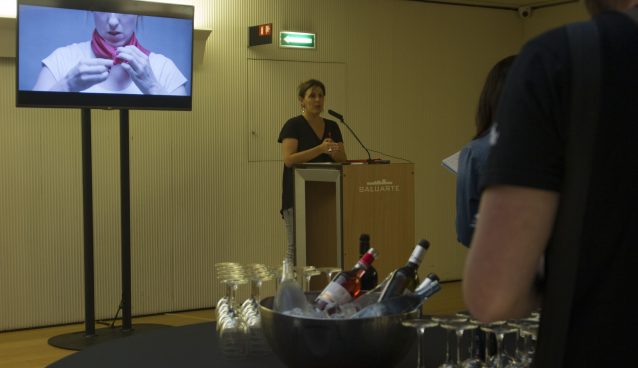 Ana Lizarraga, director of Tourism Marketings of the Government of Navarra and María Bezunartea, the head of Tourism of the Town Hall, joined accredited journalists and Patxi Pérez, President of the Association of the Press in Navarra on July 5 in the Baluarte to explain and toast with wines (denominación  de vinos de Navarra) some new ideas to promote tourism such as guided tours of the "Momenticos de la fiesta" and "Hemingway Traveler", prepared for journalists who come to Sanfermines.
Both Lizarraga and Bezunartea stressed the importance of improving our fiestas, highlighting other aspects such as gastronomy and all the beloved hidden corners of Pamplona. One of the first activities will be the guided tour in English, "Hemingway Traveler" on July 9 at 11 a.m., leaving from the Town Hall of Pamplona. Journalists will visit the places Hemingway used to visit, with the guide pointing out special spots.  Ana Lizarraga pointed out that this activity "has a special charm following in the steps of the great author.
On July 10, 11 and 13 the guided visits called the "Momenticos de la fiesta", journalists can learn in first person about certain acts that are not well-known outside of Pamplona.  "These little moments are ours," according to Bezunartea.
There will also be a space for those who attend to try out a small sample of gastronomy from Navarra.