Versus:  four reflexions in photographs on Sanfermines in the Condestable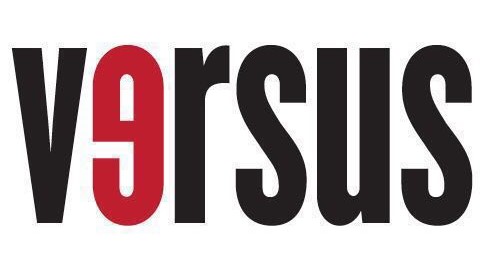 The Palacio del Condestable is the setting for an interesting exhibit with the title, Versus, open until next August 31.  The photos relate how four professionals of photography from Pamplona see Sanfermines.  With their work, Maite Hernández Mateo, Clemente Bernad, Daniel Ochoa de Olza and Cristina Núñez Baquedano have established a dialogue with their visions of the fiesta – original and unusual.
When you enter the patio of the Condestable, these different visions from the cameras of these professionals greet you from every corner, showing the contradictions that exist among the typical photos of the fiesta and how each one reflects it.
The title of the exhibit, Versus, is of Latin origin and means going towards a place or going away from it.  These two meanings describe the project that is geared for any and all viewers.  Continuing the project to have collective shows throughout the years iwth other photographers.
The show, inaugurated on July 1, can be visited from Monday to Friday and from July 1 to July 5, from 9 a.m. and from 5 p.m. to 9 p.m.  during Sanfermines.  Condestable will be open on July 9, 10, 11, 12 and 13, from 11 a.m. to 2 p.m. and from July 15, from Monday to Friday, with hours from 9 a.m. to 2 p.m. and from 5 p.m. to 2 p.m. and from 5 a. m. to 9 p.m.
Views of photographers and spectators
Each photographer shows a different view of the fiesta. Clemente Bernad ( Pamplona, 1963) sees Sanfermines as a confusing territory, full of noise, doubts, distortion and contradictions in 204 images – the same number of hours that the fiesta lasts.
For Maite Hernández Mateo (Pamplona, 1978), Sanfermines mean, since she was eight-years-old, going home. Return to a city that changes from a calm atmosphere to an explosion of fiesta, music, bulls, magic and special moments.  Her nine  photos are of different moments of Sanfermines.
Cristina Núñez Baquedano (Pamplona, 1978) has a vision of the fiesta without the direct presence of the protagonists, no crowds or masses of people.  Four years ago, she noticed the writing on the barriers of the stretch of Santo Domingo that are there during the fiesta beside the entrance to the plaza.  She began taking photos, trying to imagine when and why they were written. Part of the encierro. Beside them, there is a large photo that is a fragment of the empty bull ring.  She is exhibiting nine photos.
Daniel Ochoa de Olza (Pamplona, 1978),  well- known in Word Press Photo, likes to collect with patience images that show a glimpse of images we take for granted.  He is showing five large photos, with excellent techniques that require all the attention of the spectator to capture their excellence.