Journalists from Navarra against sexist aggresions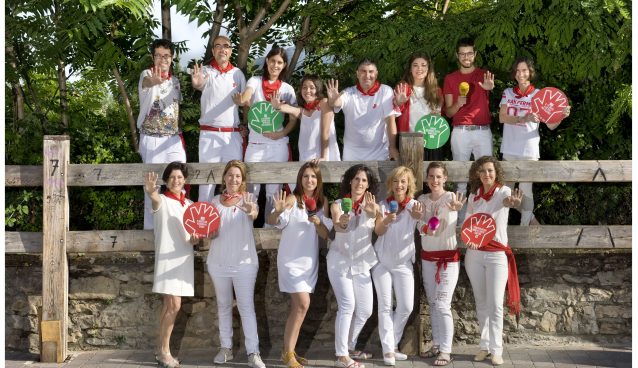 A group of journalists representing the majority of the media in Navarra are shown here holding cards for the campaign "For fiestas with equality for all free from sexist aggressions". The objective is that women can enjoy these days, with absolutely no type of aggression against them.
The design of the cards and the elaboration of the campaign was elaborated by the Sanfermín  Group of Equality, with the support of the Town Hall.  
During the fiestas of San Fermín, an information stand is located at the edge of the Plaza del Castillo where the street Carlos III begins.  Here you can find information about this campaign and all that is organized by the Town Hall as well as what to do if you are a victim or need help.
 You can call 092 or 112 for this help. The Town Hall with social services will be there if needed to accompany anyone to hospitals, courts, the police or psychologists.  This service will be available 24 hours a day during all the fiesta. Go to the information stand in the Plaza del Castillo or call 112.
See campaign